Welcome To The NAACP Saginaw Branch
Our Mission
The mission of the National Association for the Advancement of Colored People is to ensure the political, educational, social, and economic equality of rights of all persons and to eliminate race-based discrimination.
Vision Statement
The vision of the National Association for the Advancement of Colored People is to ensure a society in which all individuals have equal rights without discrimination based on race.
In 2011 the NAACP launched a process to set its strategic direction and plan, creating a powerful vision for the future, and setting organizational goals that would focus its work for the 21st Century. The six NAACP Game Changers below address the major areas of inequality facing African Americans that are the focus of our work.
Economic Sustainability – A chance to live the American Dream for all
Every person will have equal opportunity to achieve economic success, sustainability, and financial security
Education – A free, high-quality, public education for all
Every child will receive a free, high quality, equitably-funded, public pre-K and K-12 education followed by diverse opportunities for accessible, affordable vocational or university education.
Health – Health equality for all Americans including a healthy life and high-quality health care
Everyone will have equal access to affordable, high-quality health care, and racially disparate health outcomes will end.
Public Safety and Criminal Justice – Equitable dispensation of justice for all
Disproportionate incarceration, racially motivated policing strategies, and racially biased, discriminatory, and mandatory minimum sentencing will end.
Voting Rights and Political Representation – Protect and enhance voting rights and fair representation
Every American will have free, open, equal, and protected access to the vote and fair representation at all levels of the political process. By protecting democracy, enhancing equity, and increasing democratic participation and civic engagement, African Americans will be proportionally elected to political office.
Expanding Civic Engagement
The NAACP is expanding the presence of youth consciousness in every aspect of the Association through significant attention to expanding engagement with key age demographic (1979 and after). Young adult engagement will be key in policy research, development and advocacy on all levels. Greater support is being made to enhance the capacity of local units to recruit, engage, train and retain young adults. Innovative approaches are being taken on young adult membership and program engagement.
Founded February 12, 1909, the NAACP is the nation's foremost, largest, and most widely recognized civil rights organization.
Its more than half-million members and supporters throughout the United States and the world are the premier advocates for civil rights in their communities, leading grassroots campaigns for equal opportunity and conducting voter mobilization.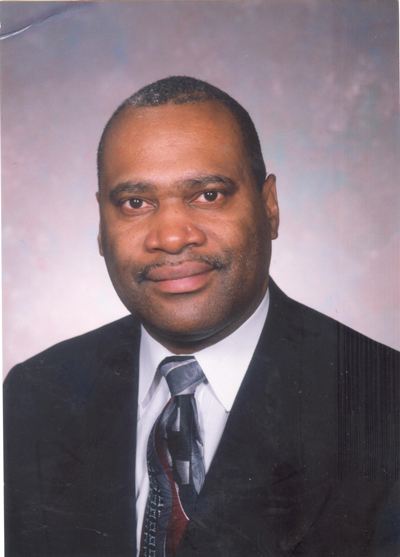 "Power concedes nothing without demand. It never did and it never will. Find out just what any people will quietly submit to and you have found out the exact measure of injustice and wrong which will be imposed upon them."

FREDERICK DOUGLASS, 1857
Dear Members, Community Partners, Clergy Leaders, and Elected Officials:
Thank you for the great honor of being installed as President of the NAACP Saginaw Branch. I accept this role and the immense responsibility that comes along with it whole heartedly. My reference to Frederick Douglas is intentional. His words are a continuing reminder that the battle for equality, fairness and equity in order to be realized must be demanded. Despite the progress and achievements that many will point to, many in this nation still fall victim to discrimination and racial bias on a regular basis. After more than 110 years, the NAACP remains the strongest and boldest civil rights organization at the forefront of the ongoing battle to eliminate discrimination. I'm proud to be a part of the organization. I invite you to join me as we extend every effort to meet the mission and the objectives of this organization.
I recognize that for many I will be the face and voice of the Saginaw NAACP. However, the reality is the NAACP is grounded in our membership and everyone who believes in the cause of fairness, dignity and equal rights for all. Indeed, the organization is bigger than anyone individual. Thus, I invite you to let me and the other members of the Executive Committee know your thoughts about what we do and how we do it. We are here to assist you and to improve the overall quality of life in this area.
We continue to fight for economic parity, better education and health systems that contribute to improved quality of life for individuals and families in the region. We remain vigilant in our fight to secure access to housing and job opportunities as the founders of this branch did in 1919. I'm fully committed to making sure that the laws of this country be administered fairly but to changing laws to gain fair treatment and equality for African-Americans and other marginalized people. Significant priority will be focused around the championing voter rights and voter education as the principle means of legal and social reform locally and nationally.
From time to time, I will reach out to many of you for support as we continue this journey. I hope that I will have your prayers and support.
Thank you for your cooperation and continued support.
Sincerely,
Terry Pruitt, President
Become A Member
Become a NAACP member today and enjoy all the membership pearks.
Contact us for more information about how to become a NAACP member.